When you apply the brakes to stop the vehicle, the brake pads are the friction material that gets pressed against the discs that spin along with the wheels. Eventually they wear down and need to be replaced. How many years or miles before that happens depends on where and how you drive, as well as on the type of pads.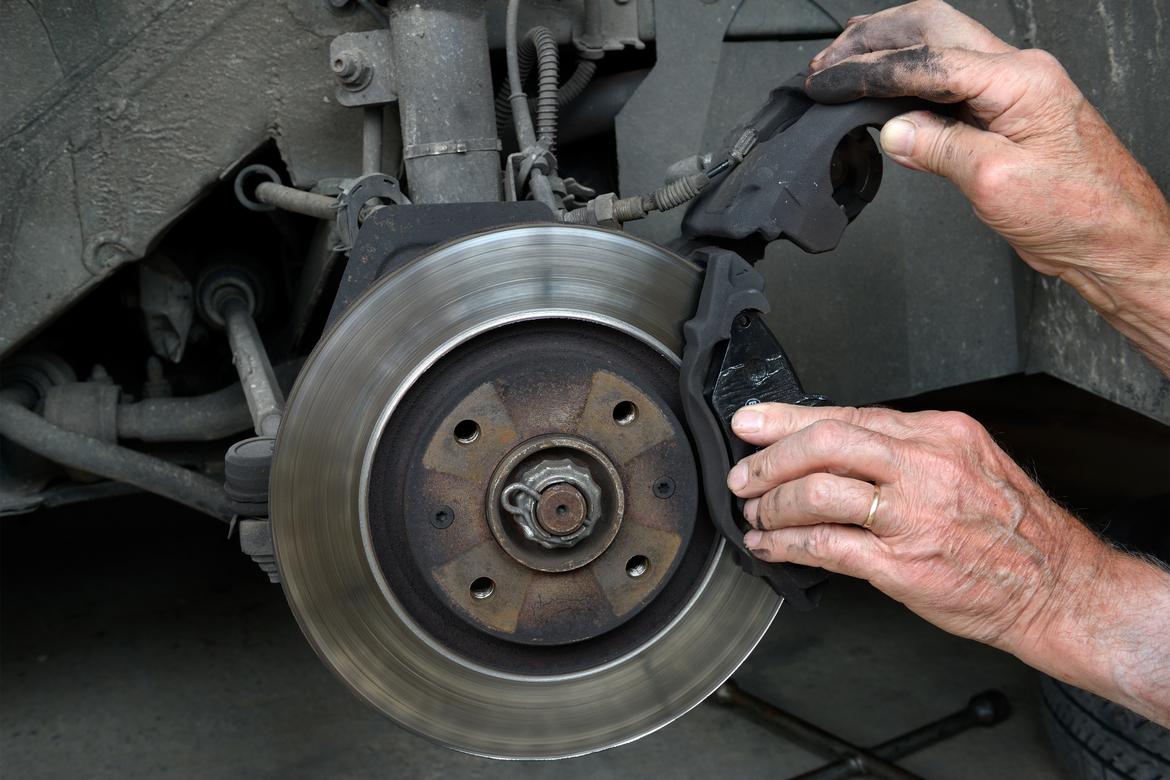 The pads are mounted in calipers that have an inspection hole on top that lets you check the thickness of the pads on both sides of the disc, also called the rotor. On some vehicles that have aluminum-alloy wheels, you can check the outer pads with the wheels on, but in most cases you will have to jack up the car and remove the wheels to look at the pads on both sides.
Mechanics use different guidelines for determining when pads should be replaced. New pads range from about 3/8 of an inch to 1/2 inch in thickness when new, depending on the vehicle. Some shops recommend replacing the pads when they're down to about 1/4 inch, others say 1/8 or when only 20 to 25 percent of the original thickness is left. The danger of letting the thickness get too low is that once the pads are worn away, the metal backing plate on which they were mounted will be squeezed against the rotor, usually damaging the rotor beyond repair.
Many mechanics measure pads the old-fashioned way — with a ruler — or they use tools designed for measuring pad thickness. Another way to check is to have new, exact replacement pads available for comparison.
Because brakes are such an important safety feature, pad thickness shouldn't be the only concern. A repair shop also will measure the thickness of rotors and whether they and the pads are evenly worn. Uneven pad wear can be caused by sticking caliper slides or pins; the calipers might need cleaning, lubricating or replacement. In any of those cases, replacing the pads alone won't solve all the problems.
By Rick Popely