WE GET INVOLVED IN OUR COMMUNITY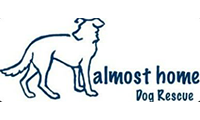 Almost Home Dog Rescue
Almost Home Dog Rescue is a local organization made up of volunteers who are dedicated to saving homeless dogs from kill shelters. Their goal is to foster animals at risk and pair them with their ideal families. Smith's Auto and Truck Service Center was able to donate to this organization as part of our giving back program in 2017.
Learn more about Almost Home Dog Rescue by Clicking Here:
http://almosthomedogrescue.rescuegroups.org/info/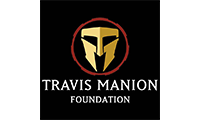 Travis Manion Foundation
The Travis Manion Foundation (TMF) is an organization that unites and organizes communities by finding role models that younger individuals can look up to and emulate. Travis Manion was killed by an enemy sniper on April 29, 2007 while saving wounded teammates. His example of selflessness and character is what continues to inspire members of the organization and the communities it touches.
Learn more about the Travis Manion Foundation by Clicking Here:
http://www.travismanion.org/our-story/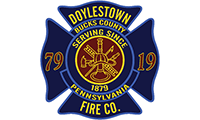 Doylestown Volunteer Fire Company
Originally organized on August 4 of 1879 with 25 charter members, with horse drawn wagons, ladders and hooks, buckets and a lot of manpower. Now with modernized equipment, Doylestown Volunteer Fire Company has become a proud family tradition with many of its members. In 2017 Smith's Auto and Truck Service Center was able to make a donation to this proud tradition of American volunteerism.
Learn more about Doylestown Volunteer Fire Company by Clicking Here:
http://www.doylestownfireco.org/history/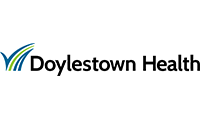 Doylestown Health
Doylestown Health and Doylestown Hospital is recognized for its quality of healthcare services and innovation. Recently given a five-star rating by the Centers for Medicare and Medicaid Services (CMS). Smith's Auto and Truck Service Center was proud to donate a portion of our proceeds from the month of October in support of their breast cancer research.
Learn more about Doylestown Health by Clicking Here:
https://www.doylestownhealth.org/about-us/news/2017/12/doylestown-hospital-earns-top-5-star-rating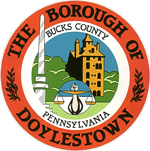 Doylestown Borough
William Doyle's 18th Century Inn, founded at the intersection of the Philadelphia to Easton, and Swedsford to Coryell's Ferry roads, was the seed that bloomed into the town now known as Doylestown. As a major crossroads in a largely agricultural area, Doylestown became a central village in the County, leading to its designation as the County Seat.
Visit Website:
http://www.doylestownborough.net/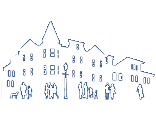 DoylestownAlive.com
The largest community website serving Doylestown and Doylestown Township, PA. The county seat of Bucks County is known for its lively downtown area, quaint shops, and excellent restaurants . To learn about Doylestown, check out our comprehensive directories to
area businesses
, 
restaurants
, 
music venues
, and much more. Looking for something to do? Our 
events calendar
 is always buzzing with thousands of events in and around Doylestown, Central Bucks County, and the surrounding areas. 
VISIT OUR FACEBOOK PAGE
 to help us build a more vibrant online community for the entire Doylestown area.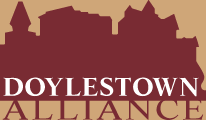 DoylestownAlliance.org
Doylestown Alliance is a non-profit organization of residents and businesses dedicated to celebrating our community and creating lasting traditions. Our efforts include the Doylestown Arts Festival, Doylestown 5k, Doylestown Art Days, Discover Doylestown, Seasonal Decorations and much more!
Visit Website:
http://www.doylestownalliance.org/