State Inspection and Emissions in Doylestown, PA
In their due diligence to keep all vehicles on the highway safely for drivers and the environment alike, Pennsylvania state requires annual inspections and emissions test. Working with the Environmental Protection Agency, Pennsylvania is doing its part to keep the air quality healthy and roadways safe.
At Smith's Auto Repair in Doylestown, we offer a special on state inspection and emissions testing. For just $39.95, we will fully inspection your vehicle (not including sticker fee and taxes).
During your visit, we will do a thorough inspection of your vehicle, following Pennsylvania state guidelines. We will check your lights, tires, steering, horn, warning lights, signals, windows, windshield wipers, defroster, fuel systems, suspension, and brakes. Basically we do a top to bottom inspection to ensure that every necessary part of your vehicle is functioning.
Once your vehicle has passed the safety inspection, we will give you an inspection year that will expire a year from the month of inspection or the year on your current sticker (if your inspection was late).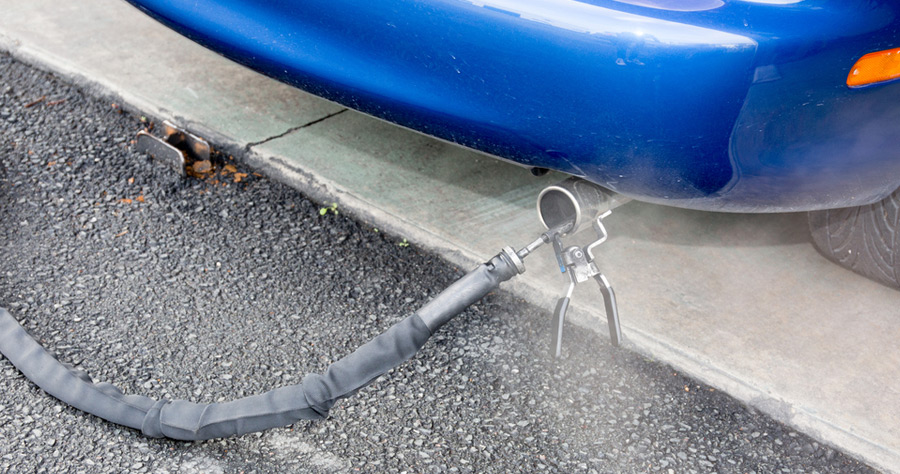 Emissions Test in Doylestown, PA
Your car must undergo an emissions test during the time of your inspection. Depending upon the year, make, and model of your vehicle, it will require different testing. Most 1996 and newer model-year vehicles will be required to have an OBD I/M Check and a Gas Cap Test performed annually. Most 1975-1995 model-year vehicles will continue to receive the annual emissions inspections required under the current program which include: Tailpipe Tests, Tailpipe Tests Utilizing a Dynamometer, Gas Cap Tests and Visual Anti-Tampering Checks.
If your check engine light is on, your vehicle will not be able to pass an emissions test for any reason. Bring your vehicle in ahead of time, before your inspection, to identify the problem. You may need to replace your catalytic converter or it could be more than one item that needs servicing.
Smith's Auto and Tire is here to help. Give us a call or come by and let us take a look at your vehicle, and we will get you serviced, inspected, and on your way, as quickly and effortlessly as possible.