Auto and Truck Batteries Doylestown PA
As vehicles' electrical systems become more complex, it is critical for the battery and related electrical components to operate flawlessly. Our battery installation service is performed by professional technicians who are trained on how to service complex starting and charging systems.
We provide the complete assurance that our professional battery installation remains trouble-free season after season.
The heart of your car's get up and go is the battery. Without a healthy battery, supported by healthy electrical systems, your car isn't going anywhere. Your car battery is one of the most important components for your vehicle to run. A car battery supplies large amounts of electrical current for the starter, engine and other electronic accessories in the vehicle. The auto battery also recharges and stores energy from the car's alternator. Get your car battery service done at Smiths Auto & Truck Service, and we will make sure you have a healthy car battery.
Together with the engine and the alternator, the car battery is one of the vital components of a car's health. Car battery check-ups are a must-do for your vehicle. The car's health depends on them, and at Smiths Auto & Truck Service, our expert technicians are able to perform a thorough evaluation of an automotive battery and electrical system. Regular checkups for your car or truck will ensure it to be around for the long haul. A strong and healthy auto battery is what every car owner wants.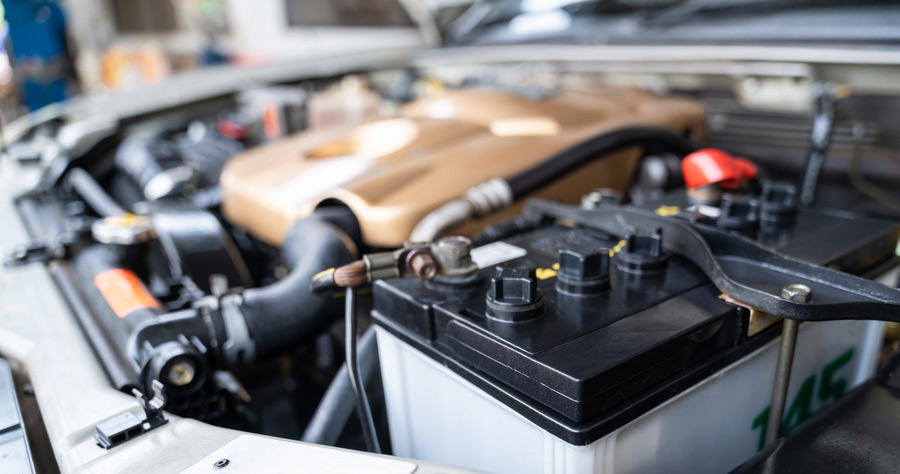 A vehicle battery has several important functions, some of which are:
Providing power to the starter motor, ignition system, fuel system and other electrical devices during engine starting

Providing power to the electronic components as required when the vehicle is off (e.g., digital radios, clocks, door locks, alarms, vehicle computers, etc)