That is a signal that the onboard diagnostics system (or OBD II) has detected a malfunction in the vehicle's emissions, ignition or fuel systems. It could be something as simple as a loose gas cap or something as severe as a faulty catalytic converter, so you shouldn't ignore it. All cars and light trucks have onboard diagnostics that are supposed to detect engine-related problems that affect the emissions control systems.
The check-engine light (typically a yellow or orange outline of an engine with the word "Check") should come on for a few seconds every time you start the engine with other warning lights. If it stays on, that means there is a problem.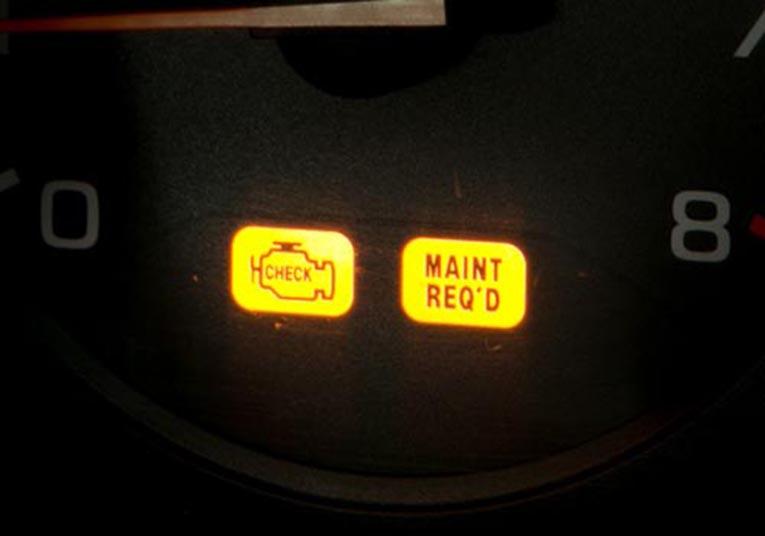 If the check engine light is flashing, that usually indicates a misfire or other serious issue, and it should be dealt with quickly at an auto repair shop. Ignoring a flashing light increases the chances of additional problems, including damaging an expensive catalytic converter (which costs more than $1,000 to replace on some cars).

If it isn't flashing, before rushing to an auto repair shop you should first tighten the gas cap because a loose cap can trigger a warning. See if the light goes off after several engine starts over the next day or so. Replacing a worn gas cap that doesn't fully seal may also solve the problem.

If that doesn't do the trick, an auto technician will need to diagnose the problem by electronically tapping into an OBD II connector under the dashboard to read diagnostic codes that will help isolate what caused the light to go on, such as a bad spark plug or oxygen sensor.

Even if your vehicle seems to be performing well and your mileage isn't dropping, it's a bad idea to just ignore a check-engine light. Something is wrong, and it's likely to get worse. In addition, if you live in an area where vehicles have to pass periodic emissions tests, an activated check-engine light usually means your vehicle will automatically fail.