Instantly upgrade any car making it smarter, less expensive, more efficient, safer, and fun.
How it Works
Installing Vinli is as easy as plugging a USB drive into your computer. Just insert it into your car's data port, located under your dash. You'll be using Vinli in seconds.
Your Car Connected
Vinli is the ultimate driving companion. With Bluetooth and 4G LTE capabilities, your car is now connected to a new world of possibilities. Download apps, stream entertainment, connect with the world.
Vinli turns your car into a rolling WiFi hotspot where the connection is always open. Backed by the fastest 4G LTE network in the nation, "information superhighway" isn't just a corny old catchphrase.

With a wide range of apps that's always growing, Vinli gives you infinite options for tailoring a smart-car experience to take you anywhere you want to go.
Smart home, meet smart car. Control and automate your SmartThings devices based on your arrival or departure from home.
Save money and enhance your car's performance. With Dash, you might feel your car getting smarter.
Calculate drive distances and values automatically, track your driving miles, and securely access drive history in the cloud.
Put miles into Flo and improve your driving skills with realtime audio and visual feedback. Beat your score every time you get behind the wheel.
Keep your teen drivers safe with Beagle. Track driving routes, speeds, and set up custom location alerts.
Proud of the miles you rack up? Log your trips, share them with friends, and earn badges with Drive.
Diagnose your car's problems before they become problems. Identify issues and connect to nearby mechanics to take care of them.
Compile location tracking, video recording, and hundreds of engine readings into an interactive race log.
Car missing? Don't freak out. It won't get far with Vinli. Lock & Key will alert you, follow your car in real time, and notify the authorities with onen click.
Connect your home to your car. Automatically set the thermostat and close the garage when you leave, or turn on the lights when you arrive.
Earn points for not touching your phone while driving, which can be exchanged for rewards and discounts from your favorite brands.
Quickly and easily secure a parking spot for your favorite game, concert, event, or even reserve by the hour.
From routine maintenance to roadside assistance to accident notification, be ready for whatever the road might throw at you. Once you've experienced the peace of mind of Vinli, you'll wonder how you ever drove without it.
eCall
Automatic text or voice notification to your loved ones when you're involved in a collision.
My Service Shop
Never forget a maintenance milestone again. Your friendly neighborhood mechanic is a click away.
Roadside Assistance
Flat tire? Dead battery? Just need directions? Vinli will be there to help get you on your way.
Customize your Vinli experience with apps for safety, entertainment, savings, diagnostics, and more.  With an open platform and new apps added frequently, there is truly something for everyone.
Save money by finding the cheapest gas station nearby or having Vinli navigate the most fuel efficient route home.
Vinli automatically diagnoses your car, letting you know well in advance any issues you should keep an eye out for.
Power your laptops and tablets with our high speed LTE internet hotspot in your car.
Vinli gives you instant quotes from insurance companies based on your driving score.
Vinli connects you to your home directly to your car so you can turn on lights, open garage or set the thermostat when you leave work.
Make sure your young teen drivers are safe. Track if they are speeding, how they are driving, and customize location zones alerts.
Prevent repairs before they happen by monitoring things such as oil changes, tire pressure, brake performance and vehicle value.
Vinli alerts of speed limits, police speed traps, directions, road work, traffic and can depreciate your car based on usage.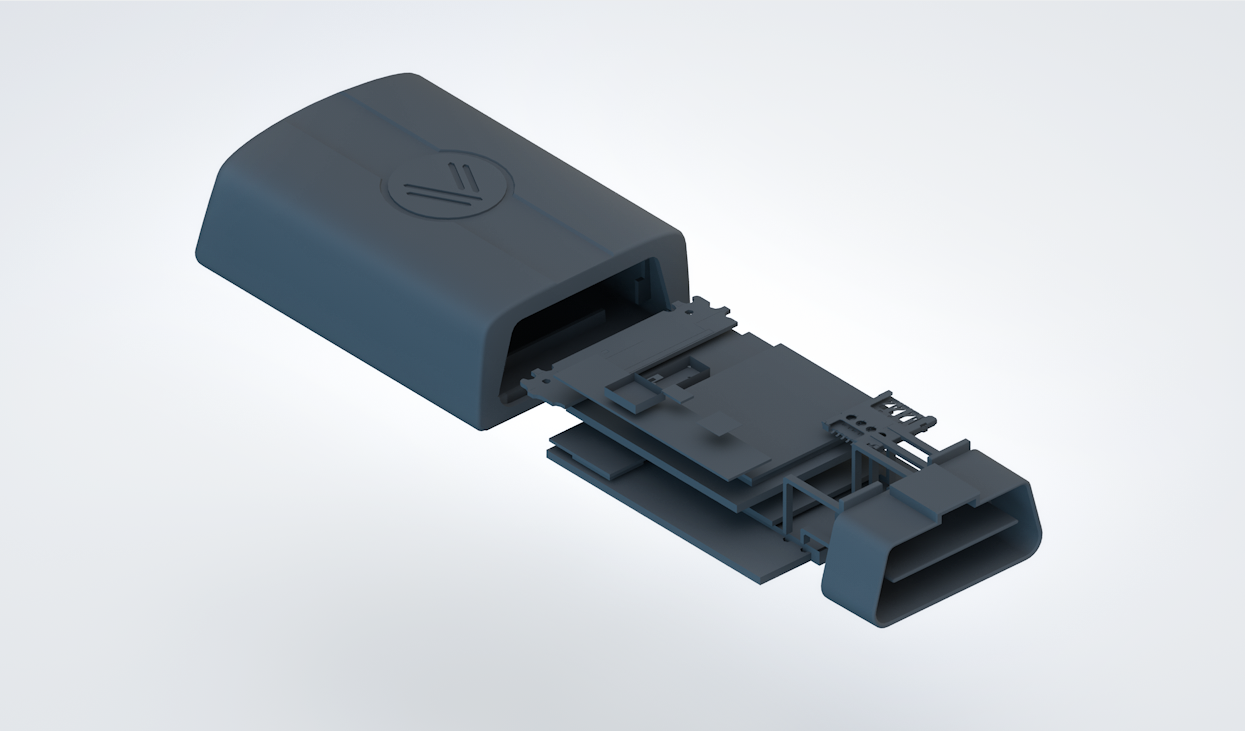 Vinli was born in 2014 out of Dialexa Labs in Dallas, Texas. Dialexa Labs is an internal innovation and development incubator out of Dialexa for new, bold ideas.
Mark Haidar • Founder & CEO
Mark Haidar is a serial entrepreneur who started his first technology company over 20 years ago. Since then he has built over 40 notable products ranging from software to embedded hardware and wireless sensor networks including an original service-oriented intra and inter-vehicle communication system for transportation, robotic, and military systems for TARDEC.
Derek Chapin • COO / CFO
Derek Chapin is a leader, strategist, and company builder with experience in financial and operational management, growth management, team building, analysis, forecasting, budgeting, operations, human resources, legal and policy matters, and due diligence with early stage high growth companies.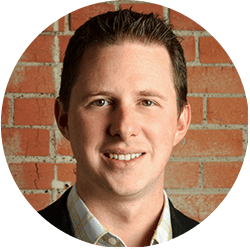 Powell Kinney • CTO
Powell Kinney began his career in software engineering building geospatial information systems for the Naval Research Laboratory at the age of 15, is DARPA Grand Challenge finisher, is a medical surgeon who chose to come back and work on awesome startups like Vinli.
Mark Spain • VP of Automotive
For the past 20+ years, Mark has lead marketing, product and business teams at Microsoft, Verizon, Visteon and now Vinli. Over this time, his business cards have included titles such as Managing Director, Sr. Director of Business Groups, Chief of Staff and Technology Director. Mark's unique complement of software, mobile network and automotive industry expertise combine as an industry leader advancing the fast growing automotive in-vehicle connected car, IoT and infotainment opportunities.
Jennifer Conley • VP of Communications
Jennifer leads the marketing, public relations, and digital media efforts for Vinli. She has spent her career working with emerging technology companies and high-growth entrepreneurs through her work building and operating collaborative workspaces, and producing nationally recognized educational programs.
Daniel T. Hall • VP of Experience
Daniel Hall is a designer and developer with 10 years of professional experience, focused on creating memorable, cutting edge web experiences. Believing that form and function are always tied together, Daniel has emphasized designing in code to rapidly produce excellent, visually stimulating interactive products.
Blake Burris • VP of Developer Relations
Blake Burris is a serial entrepreneur and a leading expert on evangelism and the creation of grassroots innovation communities. He grew a blog post into a global clean web movement and network of entrepreneurs and startups spanning 25 countries. His goal is to make Vinli the #1 platform for Connected Car innovation.
We are proud to announce that Vinli is Dragon Certified! Vinli's hardware has been thoroughly reviewed by the engineers at Dragon Innovations, ensuring that we deliver you the highest quality product possible.
Don't see your question answered? Feel free to contact us at
info@vin.li
and we'd be glad to help you out.
What is Vinli?
Vinli is a connected car platform that powers your car with today's technology using our small device and your smart phone or computer.
How much does Vinli cost?
Vinli is currently available for a low price of $99 and includes built-in GPS, 4G LTE, WiFi hotspot, and advanced reporting capabilities. There is a $30/year subscription fee to maintain continuous data from your car to our platform. Optional charges will apply if you upgrade to premium Vinli Apps and Services. The estimate for taxes depends on where you live within the USA. For now, we are only shipping within the USA.
How much is the data? Is there a contract? 
Turn your car into a 4G LTE WiFi hotspot with an affordable, on-demand data rates:
1GB data for $15
3GB data for $40
We are currently working on a unlimited data and family-shared plan.
Purchasing data is completely optional and there is no contract required. You do not have to purchase data to use Vinli apps or services.
Will Vinli work on my car?
Vinli works on all gasoline based car models manufactured after 1996. The device will also work on diesel cars with an accessible OBD II port.
Where can I use Vinli?
Vinli is currently shipping in the USA only. LTE connectivity will only work in the USA with plans to expand to Canada and Europe later this year. Vinli Bluetooth capabilities will work in Canada and Europe.
Why do we have to pre-order?
The Vinli device is being manufactured in small batches and we are funding this with revenue. This is NOT a concept nor are we relying on a crowdfunding campaign to build Vinli.
How do I know Vinli will be delivered?
Vinli is proud to have the support of Dragon Innovation in bringing our product to life. Our designs have been throughly reviewed by Dragon to ensure a sound design and manufacturing plan is in place, and we'll continue to work with the Dragon team throughout the entirety of the manufacturing process.
I am a Developer, what can I do with Vinli?
As a developer, you can sign up and gain access to the developer platform, documentation, SDK's and APIs. For developers and car enthusiasts, building apps and making money has never been easier. For example, using Vinli's cloud-based services, Web API, iOS SDK, and Android SDK, developers can over few days build a service similar to venture-backed Automatic. Currently we offer nine (9) comprehensive sets of services in which we will offer developers: Diagnostics, Analytics and Maintenance, Behavior, Safety, Infotainment, Location Based Services, Communication, Data Collection and Infrastructure.
What are Vinli's Supported Devices?
iPhone 4 and up (iOS 7+), Android (Bluetooth 4.3+, Net 2.3.7+), Web